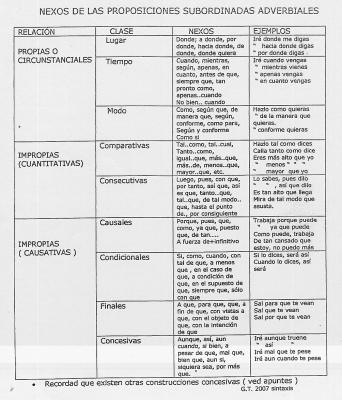 Comentarios » Ir a formulario
Autor: alar
nesecito nexos adverviales
Fecha: 05/02/2010 00:28.
---
Autor: Car Rental Alicante Airport
Very enlightening and beneficial to someone whose been out of the circuit for a long time.

- Lora
Fecha: 04/11/2010 18:43.
---
Autor: StootShinly
Hello all I'm new here. I have found something very interesting. Can you save 0+ by Christmas? You can try and here's how.
Stop paying for things you don't use. If you have not set foot in the gym since your New Year's resolution, ditch it. Cancel the subscriptions for magazines and papers you don't read. You can also raise your deductibles for home and auto insurance. Conservatively, that's a month.
Fecha: 05/11/2010 04:28.
---
Autor: Christian Louboutin kb
When looking at the calendar on my desktop, I notice that it's less than 20 days away from the Christmas. It is the time to prepare a present for my girlfriend and family. Last year, the winter is so cold, I just bought her several [url=http://www.aniub.com]UGG boots to warm her feet. But now my beautiful and slim wife deserved more than before! I decide to give her a big pleasantly surprised, She love the high heel shoes so much, may be this is my best choice,[url=http://www.clpumps.com]Christian Louboutin is a popular brand in recent years, the red high heels can make a girlfriend looks much more sexy, the special design and its high-quality raw materials also attract my eyes. The price may be a little expensive, how ever, it's worth the value. The high-heel shoes are favorites of ladies because the shoes adorn their legs, especially for the ladies whose legs are short. Maybe people usually saw high-heel shoes in the nightclubs 30 years ago, but now high-heel shoes help ladies a lot on dress up, no matter what you dress, it looks beautiful when you are wearing a pair of high-heel shoes and will attract men's eyes. The red sole design of Christian Louboutin is very beautiful,especially the [url=http://www.clpumps.com/Discount%20Christian%20Louboutin-pumps_c15]Christian Louboutin Pumps, it is also a sign of the Christian Louboutin for about 20 years, but the one I have booked at a online Christian Louboutin shop is red and black, it looks very graceful and special, I think my wife should like it very much when she see open the gift box. Well, you know, the XMAS holiday is a good time for dating, next year maybe I will buy diamond ring, but this year Christian Louboutin is the best Christmas gift. What about your gifts for your girlfriends or the other people?
Fecha: 05/11/2010 09:29.
---
Autor: ingrid
esta muy chiqito el cuadro no gusto
Fecha: 21/10/2011 00:09.
---
Autor: ninú
wuuuuuuuuuuuuuuaaaaaaaaaauuuuuuuuu
Fecha: 25/10/2011 01:02.
---